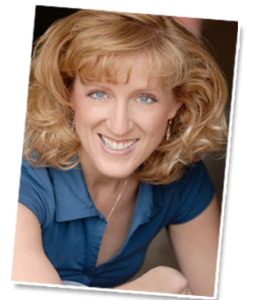 Sally Jo was born and raised in Michigan and grew up enjoying the many lakes and rivers, and the changing seasons. She's been a singer and thespian for as long as she can remember, and, according to her husband, she has a VERY good memory! After receiving a B.F.A. in theatre performance from Wayne State University and a couple of National Children's Theatre tours, Sally Jo moved to Chicago where her education continued.
She studied improv at Chicago's Second City Training Center, Shakespeare, film, commercial techniques, you name it! While all this was going on, Sj was performing here and there in live theatre, doing her one-woman cabaret shows, traveling all
over the world, and attending, graduating from, and then teaching at the Chicago School of Massage Therapy.
Eventually, a chance meeting with a director from Arizona, brought Sally Jo out to Phoenix, her current home. She has performed with every major theatre company
in the Valley of the Sun and been featured in several commercials, independent films, and voice-overs, and in one very dramatic episode of "America's Most Wanted!" Since the birth of her son, Sally Jo has done less live theatre and more vocal performance in order to spend as much time with him as possible. And now, she is proud to introduce the "birth" of her new CD, "So Nice To Come Home To…"
Likes:                                         10
Categories:                   Acting Coach